Thank you Nicole for your dedication and life long study to help others.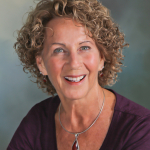 Today I nature walked on Old Frog Pond Farm in Harvard, Ma with a group of people studying about plants and trees and how they connect with, help and teach humans beings. Nicole was our guide. Her enthusiastic knowledge allowed for curiosity, inspiration, and the spirit of love for nature and what it has to teach us. Thank you Nicole for your dedication and life long study to help others.
Exceptional teacher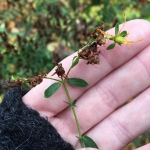 I've enjoyed several of Dr. Nicole's plant walks and workshops, each time I sing her praises to anyone who will listen. She will open your eyes to the vitality growing in your own back yard and help you identify edible parts and medicinal uses of the plants around you. You will develop a deeper understanding and relationship with that which is sprouting up around you and in return, learn more about yourself. Dr. Nicole graciously shares her deep wisdom and demonstrates practical application which delights and inspires all ages to learn more about foraging conscientiously. You do not want to miss any class she offers!
Dr. Nicole has always been there for us!
I have known Dr. Nicole for over 10 plus years. Over those 10 yrs. she has helped our family with multiple issues, from sports related injuries to preventative maintance for well being. Her knowledge and compassion is like no other, she has worked her magic on all of us. My son will call from college and say "will you please call Dr. Nicole, I really need to see her"! This has never been a problem, she has always been there for us! Just recently she emailed my son's college sports trainer with recommendations of what to do for a shoulder/pectoral issue he is having, again she is always there for us! Thank you Dr. Nicole!
She was a miracle worker
Dr. Nicole is an outstanding chiropractor and holistic practitioner. I came to her when I had severe back pain during my 7th month of pregnancy. She immediately relieved the pain and allowed me to keep up with my toddler during the remainder of my pregnancy. She was a miracle worker. Her holistic recommendations for a healthy pregnancy were also extremely helpful. It has been over 2 years since my child was born and I am continually impressed with Dr. Nicole's knowledge of holistic approaches to health and well being. I feel very blessed that someone like Dr. Nicole is available to us on Cape Ann.
Sharing the gifts of life's purpose
I have know Nicole for many years and have watched her grow into her present state of balance and purpose. She is very dedicated to her patient's physical and spiritual needs. Her love and curiosity of Mother Nature's natural cures adds to her ability to help others more each day. Her pine infused oil not only refreshed my dry skin but also invoked a sense of the spirit of nature through its piney scent. Love it!
Her professionalism is above reproach
I've known Dr. Nicole for nearly a decade as both a chiropractor and now in her new adjunct role as a developer/provider of restorative herbal products. Her professionalism is above reproach.
I recently received her Pine Infused Olive Oil for use on very troublesome eczema on my hands and other dry skin areas. The results in 48 hours are remarkable and I am delighted. I look forward to her future offerings. Highly recommended!